Flow Measurement & Control
Leak Detection, GPS, & Asset Management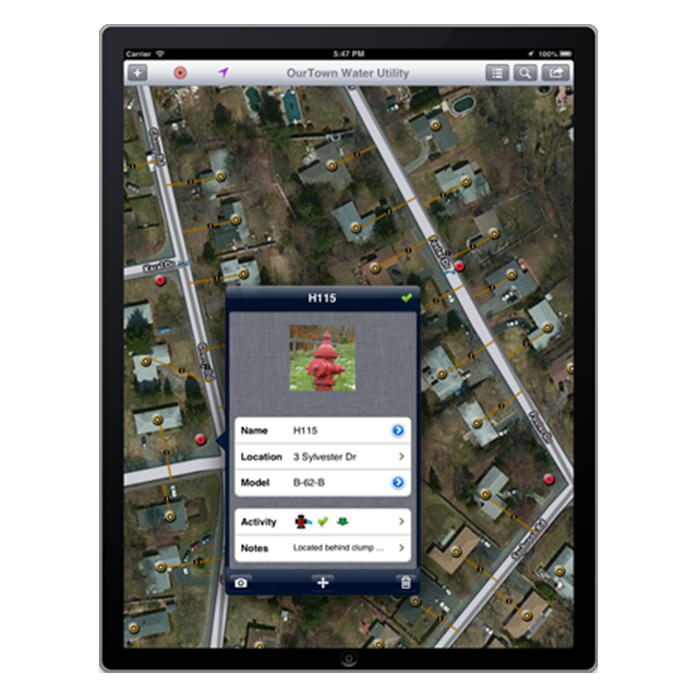 WaterPoint Network transforms the day-to-day management of the water utility, enabling real-time decisions in a real-time world.
Digital Leak Correlators to Pin Point Leaks and Map Pipes & Other Assets.
The all new WaterPoint PLD records and analyzes sounds from underground pipelines using the WaterPoint PLD App for iPod Touch/iPhone.
64seconds creates mobile tools for efficient and effective management of pipeline networks.
American Scale Corporation represents only the finest scale and force measurement companies to ensure superior engineering and unequalled durability.
Hardy helps manufacturers and processors by providing process measurement solutions that reduce waste, increase productivity and improve quality, often by up to 50% over prior systems.
Moisture Guages, Humidity, Dewpoint & Weather Analyzers
Process Sensors Corporation (PSC) is a leading manufacturer of state-of-the-art moisture gauges and sensors, providing the most accurate and reliable moisture measurement available for quality control in manufacturing processes, for industries worldwide.
Vaisala caters for the wide range of environmental and industrial measurement needs. Vaisala's weather observation equipment, systems and solutions are used in applications in the professional meteorological field and in other businesses where weather information is important in day-to-day operations.
Temperature, Pressure, Level, & Instruments
AI-Tek Instruments, LLC designs and manufactures electronic and electromechanical products which protect, monitor and control.
For over two decades, NK Technologies has remained the premier manufacturer of Current Sensors and Transducers serving the factory and industrial automation markets. From motor monitoring to heater status, semiconductor tools to water/wastewater plants, NK Technologies has a family of current sensors to meet your application needs.
Enabling Energy Efficiency has been the motivation for the team at Measurlogic for developing an advanced technological selection of Smart Revenue Grade Electrical Energy Sub-Meters and Practical Electrical Data Acquisition Systems.